I've tried to keep up with 2018 publications and below is a list of recent releases that I've recently enjoyed. Three of these titles are sure to end up on my end of the year, best reading list.
ROSCOE RILEY RULES by Katherine Applegate; illustrated by Brian Biggs (chapter  book series)
I'm an Applegate fan and decided to dip into this chapter book series about a grade one rascal named Roscoe Riley who always seems to be getting into trouble.  (Chapter One in each book is titled "Welcome to Time Out". Applegate aptly captures the humour and shenanigans of one mischievous boy and his friends.   There seems to be 7 books in the series and I finished the first three (Rule #1, Never Glue Your Friends to Chairs; Rule #2 Never Swipe a Bully's Bear; Rule #3 Don't Swap your Sweater for a Dog).  Delightful!
IVY ABERDEEN' LETTER TO THE WORLD by Ashley Herring Blake
Ivy's family's world has been turned upside down after a tornado completely destroys their home. But Ivy's larger challenge is her dealing with the strong feelings she has for a girl. Ivy couldn't stop think with the word that starts with C and rhymes with brush.  This is the third novel I've read about young adolescent girls' infatuations and confrontations with their lesbian sexuality. In this novel, the character's feelings and frustrations and challenges with friendships are presented with honesty and heart.
HURRICANE CHILD by Kheryn Callender
Twelve-year old Caroline Murphy is troubled by the 'mean girl' treatment of her classmates, a bully teacher, but especially by the disappearance of her mother. Caroline sets out to find the whereabouts of her mother and the truth about why she abandoned her family. When a new girl, Kalinda arrives at her school, Caroline is smitten, thus giving readers insights into young adolescent infatuation and bonding. The novel's setting in the U.S Virgin islands and narration of Caribbean folklore is well-depicted by the first time novelist.
BOB by Wendy Mass & Rebecca Stead; illus. Nicholas Gannon
A young girl returns to Australia to visit her grandmother  and is reunited with a short greenish creature dressed in a chicken suit. Apparently Livy and Bob became friends when Livy first visited when she was five years old. Bob, felt abandoned by Livy (he was) but now the two join together to find the mystery of Bob's past. Who is this strange creature? Where did he come from? Will he ever find a place called home? The novel told in the voices of alternate characters.  A delightful readm sure to charm eight to ten year olds who enjoy reading about magical adventures.

MILES MORALES by Jason Reynolds
Miles has problems at school and problems at home and an ability to turn into the heroic Spider-Man (yes, he's that Miles Morales). Mr. Reynolds is quite the prolific author and this novel seems to add another flavour –  another direction – to his writing talents in a story that is both realistic and fantasy adventure and sure to engage adolescent readers who are Marvel fans.
PLAYING ATARI WITH SADDAM HUSSEIN: Based on a true story by Jennifer Roy with Ali Fadhil
This is a fine example of historical fiction, outlining the turmoils that one family faces under the terror of Saddam Hussein. The facts and details of Operation Desert Storm are presented with clarity – and heart. Ali Fadhil has co-written this story, providing authenticity of an 'ordinary' kid living in fear through bombings and food shortage.
THE AGONY OF BUN O'KEEFE by Heather Smith (YA)
I have found a new favourite author. My friend, Maria Martella (Tinlids) gave me a copy of the free verse novel, Ebb & Flow and I so enjoyed it that I got another book by this fine Canadian author and loved it – a lot! I fell in love with the quirky title character with a naive but sharp outlook on life.. Bun O'Keefe abandons her mother (who is a compulsive horder) and ends up living in a house of eccentric characters, a family of sorts, who are all doing their best to survive. There is a rawness (racial hostility, drugs, rape, suicide) to the episodes that the friends encounter but I always rooted for the health and survival of Busker Boy, a street musician, Chef, a hotel dishwasher with big dreams and Big Eyes, a Catholic school girl and especially Bun O'Keefe.  I am so looking forward to reading Smith's first novel, Baygirl, and especially look forward to any future Heather Smith publications.
SHOUT OUT #1
ENDLING: THE LAST by Katherine Applegate
I always looked forward to reading any new Applegate author because of her terrific track record and her books over the past several years (Home of the Brave, Crenshaw, Wishtree) have been favourite reads. I approached this one it a bit of hesitancy,  knowing that I was going to venture into a kingdom with characters named Byx, a dairne, Tobble, a wobbyk, and Gambler, a feliver.  I've confessed that fantasy is not my genre of choice but Applegate  and so I approached this with trepidation, hoping to absorb the invented  fantastic vocabulary and complex world invented by the author. There is certainly lots of adventure in this story of an endling, a dog-like creature, presumed to be the last of his species,  who can walk upright and knows when someone is telling the truth. Determined to find more like her, Byx sets out on a journey and meeting a cast of characters that are the stuff of fantasy adventure. I hung in there, knowing that the author is doing more than 'just' telling a story (e.g., heritage, identity, gender roles, extinction).  Can't say that I eagerly await more books in this series to be released, (especially because they will take Ms. Applegate away from stories with more appeal (for me).  But she is a master of anthropomorphic characterization (Animorphs, The One and Only Ivan).  This title will have many many fans. Many.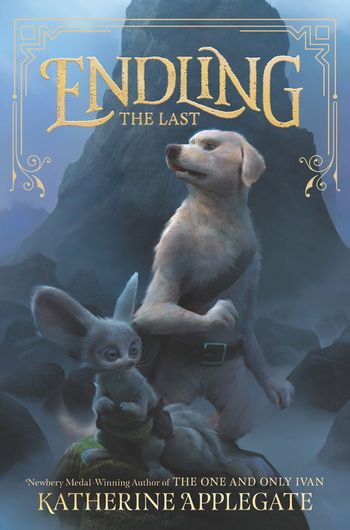 SHOUT OUT #2

GHOST BOYS by Jewell Parker Rhodes
This is a WOW! of a novel and I wouldn't be surprised if it won book awards, particularly the Coretta Scott King award. Rhodes has given readers an interesting premise. The Ghost Boys in this story are African American youth who have been killed due to racism. On the opening page we are introduced to twelve year old Jerome who had been shot by the police who had mistaken the toy gun that the boy was carrying as a real threat. Jerome, as a ghost, is able to witness the devastation that the killing has had on his family and the community. Jerome also encounters the ghost of Emmett Till, thus connecting historical injustices to contemporary events. A strong novel for readers (ages 10+) helping them to gain complex issues of of police brutality and injustice and the power of bearing witness. This is an important work of fiction.
SHOUT OUT #3
YOU GO FIRST by Erin Entrada Kelly
I liked this novel a lot. Girl and Boy protagonists, alternating voices in alternating chapters, a love of words and factual information, middle school survival,  Charlotte (Lottie) and Ben live far apart but are connected not only by the online Scrabble game they play, but by their surviving middle school (and family) turmoil.   This is one terrific book that I enthusiastically recommend for readers ages 9 -12. It is a book where readers do root for the two characters and applaud their chutzpah and sense of resilience in their quest to 'belong'.  In truth, I enjoyed this novel more than I did Hello, Universe, winner of last year's Newbery Medal.  I look forward to digging into other Erin Entrada Kelly's books.